Know the law
What is a cookie? Why should I care?
A cookie is a small text file downloaded onto your computer or smartphone when you accesses any website. It allows the website owners to recognise that user's device (eg: your laptop)and to store some information about the user's preferences or past website browsing.
So what?
Well if you don't mind website owners knowing what device you use, your site browsing history, preferences etc. then your right it does not matter.
Starting a website
Its the law under The Privacy and Electronic Communications (EC Directive) Regulations 2003. This may well be repealed after Brexit as it was a bit of EU legislation.
"You must tell people if you set cookies, and clearly explain what the cookies does and why. You must also get the user's consent. Consent can be implied, but must be knowingly given."
Cloud Servers
What about website hosted on the cloud. Cloud based websites need to adhere to the same cookie laws are conventionally hosted websites. If you are migrating a server into a cloud based environment then nothing really changes.
The majority of websites use cookies and so does https://aboutcookies.co.uk. They help to ensure you have the best experience possible when visiting our site, none of these cookies can personally identify you. If you continue to browse with cookies enabled we will assume that you consent to the use of cookies.
Some of the cookies on this site are essential and the site will not work as expected without them. We also use some non-essential cookies to anonymously track visitors or enhance your experience of the site.
There are no exceptions. However we have reticently heard that the EU in there wisdom may change this. See here.  Cloudworks offer expert IT support services for on-premises, hybrid & cloud based infrastructure which will of course adhere to all cookie laws
There is an exception for cookies that are essential to provide an online service at someone's request (eg: online basket contents or security in online banking).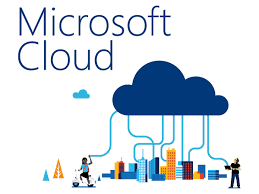 The same rules also apply if you use any other type of technology to store or gain access to information on someone's device.
Read more on coolies here.cookies_guidance. Or for more information on "privacy by design" see  website www.ico.org.uk.